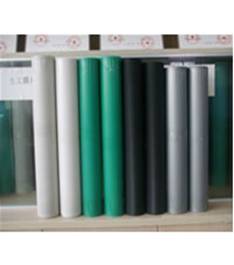 1. Production Description:
The Thermoplastice Polyolefin (TPO) waterproof membrane is a newly developed waterproof material,which is base of material one regard ethylene-propylene rubber and polypropylene resin material, It is new-type green environmental protection waterproof material.
TPO waterproof sheets are the most popular waterproof materials in the world at present. Its thermoplastic blastomeric waterproof materials by adopting advanced polymerization together with squeeze technology, which perform well in mechanical properties, high tensile strength, oxidation-resistance and resistance to puncture.
2. Characteristics:
1. work well at different temperature.
2. Good in roof-penetrability resistant, chemical corrosion resistance, and ageing resistance.
3. Easily to be welded by hot-air,
4. High reflectivity, good resistance of ultraviolet performance
3. Specifications:
Length: ≥20m Width: 1.5m-2.1m Thickness: 0.5mm-2.0mm
4. Application:
TPO waterproof membrane forms an effective barrier to liquid water or water vapor. It is suitable for:
1).Roof construction & steel structure of both industrial and civil engineering
2).Underground engineering, such as subways, tunnels, air raid shelter,etc.
3).Sewage treatment, dam, reservoir and basement, grain storehouse,etc.