1. Product Description: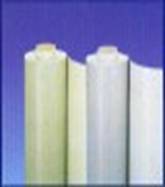 The PVC Rolled Roofing Sheets are based upon polyvinyl chloride resin with other assistants added to provide flexibility and stability such as anti-oxidant, absorbent of ultraviolet light, plasticizer and plastic filling agent.
2. Characteristics:
With high tensile strength and elongation, the product allows substrate to move with changes in the temperature without cracks.
The rolls available in broad width can be welded by hot-air with high efficiency and are easy to repair and maintain even after many years.
Good vapor diffusion, easy discharge of condensate and moisture from the ground Root-proof, chemical-resistance & ageing-resistance.
Climate-resistance: flexibility at -20℃ & no flowing at high temperature .Cold and easy installation, high mechanization during the process of the installation.
3. Specifications:
Thickness:0.5mm to 2.0mm
Width:2.0m
Length: 20m.or more than 20m
4. Application:
PVC sheet forms an effective barrier to liquid water or water vapor in the roof construction for industrial and civil engineering, underground engineering such as subway & tunnel, water conservancy such as water pools & ditch, shelter, grain depot, land filling, dyke, sewage treatment and basement.
Sheets of single-layer and laminated sheets with fibre felt or fibre as reinforced layers are supplied in our company.
Width :2.05m
Thickness : 0.5mm,0.8mm. 1.0mm, 1.2mm,1.5mm 1.8mm & 2.0mm
Length: more than 20m.