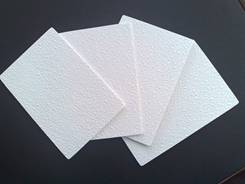 1. COMPOSITION AND PRESENTATION
FRP gel-coat Panel is a special panel design for refrigeration. The gel-coat makes panel a good glazed surface. The panel been known as refrigeration, fiberglass insulation plate special compartment good raw material. The fiberglass reinforced inside make the panel in good strength and good camber. This kind of panel is good in heat insulation, light weight, high strength, corrosion resistance and easy cleaning features; also long life expectancy is availably.
2. PROPERTIES & APPLICATIONS.
Properties:
-- Good heat insulation
-- Light weight
-- High strength
-- Corrosion resistance
-- Easy cleaning features
-- Ling life expectancy
Application:
Refrigerated cars refrigerated containers, refrigerators, walls which need good cleanliness, activities, cabin, and door.