Fibreglass yarn
Product : Texturized yarn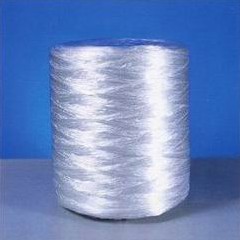 1.COMPOSITION AND PRESENTATION
Texturized yarn is the equivalent material of asbestos product utilized for machining fabric and pultruding pattern.

2. PROPERTIES & APPLICATION
Properties:
Excellent weaving performance in longitude and latitude.No crowning ring and hitching.Integrate with treatment agent. Even stable linear density.
Application :
Texturized yarn is adopted in filtration, heat insulation, decoration and friction material,etc..

3.MAIN TECHNICAL CHARACTERISTICS
| | | | | | | |
| --- | --- | --- | --- | --- | --- | --- |
| Style | Filament diameter£¨um£© | Linear density(tex£© | Linear un- uniformity rate£¨%£© | Breaking strength£¨N£© | Temperature resistance£¨¡æ£© | Thermal conductivity £¨Kcal/m.h. ¡æ£©coefficient |
| ET9-430 | 9 | 430¡À43 | ¡Ü7 | ¡Ý60 | £¼550 | £¼0.035 |
| ET9-860 | 9 | 860¡À86 | ¡Ü7 | ¡Ý100 | £¼550 | £¼0.035 |
| ET9-1200 | 9 | 1200¡À120 | ¡Ü7 | ¡Ý200 | £¼550 | £¼0.035 |
| ET9-1400 | 9 | 1400¡À140 | ¡Ü7 | ¡Ý250 | £¼550 | £¼0.035 |
| ET9-1800 | 9 | 1800¡À180 | ¡Ü7 | ¡Ý300 | £¼550 | £¼0.035 |
| ET9-2800 | 9 | 2800¡À280 | ¡Ü7 | ¡Ý450 | £¼550 | £¼0.035 |